Vocal Coaching: Online & In-Person
Two ways to learn! We have pre-recorded online courses and also offer private 1-on-1 lessons via Skype or in-person at our Atlanta based studio.
ONLINE
Option 1: Private Online Singing Lessons, Voice Lessons With An Expert Vocal Coach!
Tara's proprietary methodology Sing Smarter Not Harder has made huge waves in the music industry in recent years. Vocalists trained under this special and intricate vocal technique have beaten out thousands on nationally televised talent competitions, landed Broadway leading roles, and are getting booked all over the world.
But lessons at TSS don't just benefit the advanced singer who reaches these amazing heights.
Lessons at TSS have also been the starting point and catalyst for aspiring hopefuls on the ground level as well as lovers of music who simply wish to pursue a heart hobby for the sheer enjoyment of it.
Wherever you are on your vocal journey, we will take your voice from good to GREAT.
No matter how you've found us or where in the world you are, you now have access to elite coaches in vocal, piano, guitar and artist development. At Tara Simon Studios, we love coaching students online all around the globe in every area of art. You don't have to come to our professional studio in Atlanta – and you don't even need to live in the United States! You can get the best training in the world when you welcome our coaches into your home through your computer screen or cellphone.
We work with free and easy tools for students to access and receive online voice lessons. Even many students who live close by, choose to take online lessons because of the convenience factor paired with the high quality of the lesson remaining the same. Our guitar, piano, and vocal coaches are also available to conduct live lessons at our brick and mortar studio near Atlanta, Georgia – and as much as we'd love to see you online, we'd love to see you there as well!
Option 2: Online Singing Courses An Affordable Way to Further Develop Your Skills, Taught by Tara Herself!
Did you know that we also offer affordable pre-recorded online singing courses? Our Sing Smarter, Not Harder course is our foundational singing program that will help you more efficiently move between different vocal tones, expand your range and improve your technique. This 43-step program is extensively researched and designed to help you unlock your true potential.
In addition, our Riffs & Runs course will teach you the skills you need to land lead roles, get the solos and blow minds with your talent and control.

Option 1: Private 1-on-1 Lessons
We invite you to schedule your FREE assessment to get started! We'll learn about you, your goals and develop a gameplan for growth. 
Option 2: Online Courses
We highly recommend enrolling in Sing Smarter Not Harder! Then, we invite you to explore our Riffs & Runs course. 
IN PERSON
In-Person Singing Lessons, Vocal Coaching in Atlanta, GA
In the Atlanta area? Our guitar, piano, and vocal coaches are also available to conduct live lessons at our brick and mortar studio near Atlanta, Georgia – and as much as we'd love to see you online, we'd love to see you there as well! No matter how you've found us or where in the world you are, you now have access to elite vocal coaching from Tara Simon Studios.
Unfortunately, there is no "gold standard" certification or rigorous requirements one must go through to keep someone from slapping a website together and self-titling themselves "vocal coach". But here's the thing: the proof is in the pudding when it comes to singing lessons and eventually after time passes with zero to little change in their voice training, the student seeks greener pastures elsewhere (and hopefully without carrying any vocal damage along with them). In vocal lessons, we have seen it time and time again and it breaks our heart and makes us angry. What we do at Tara Simon Studios is special. As a singer and vocal teacher herself, Tara is very protective over any student that comes through our door whether in person or online. She knows how vulnerable a feeling it is to entrust your voice to someone else during a singing lesson. Tara carefully curates her coaches based on a multitude of factors that are very challenging to find in one person: extraordinary talent, a heart to pour into others, charisma, work ethic, drive, passion, the ability to easily explain topics, empathy, creative prowess, diversity, and undeniable intelligence are just a few.
When that needle in the haystack is found, she personally and meticulously trains her vocal teachers for months in her proprietary vocal methodology Sing Smarter Not Harder before they accept their first student, and she provides continuous training on a regular basis thereafter. As a result, our vocalist's worldwide success speaks volumes to the credibility and undeniable legitimacy of the voice lessons we provide.
About Tara Simon Studios
Tara Simon Studios serves clients throughout the world offering voice lessons, piano lessons, guitar lessons, and more, for singers, actors, and musicians alike. Our professional coaches are active in the industry, devoted to helping you reach your full artistic potential. At Tara Simon Studios, you'll learn how to improve every aspect of your artistic ability from well-rounded, business savvy, working professionals. With our one-on-one training and private lessons you'll receive the direction you need to transform your dreams into reality. Whether that be finally auditioning for that school talent show or church choir, or performing on main stage festivals, TV shows and Broadway, our coaches will create an actionable path to get you there.
We offer music lessons and piano lessons for all ages and experience levels and our coaching mechanics are highly sought-after.
Rated 4.8 Stars on Google!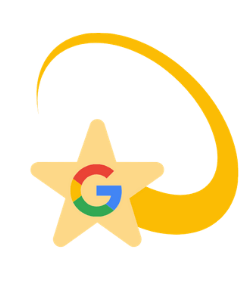 Voted "Best Of" 

5 Years Running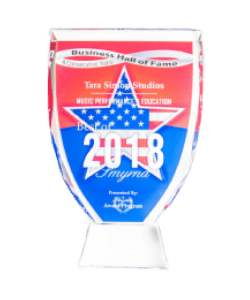 Contact Us
We'd love to hear from you! Please complete the short form below: